---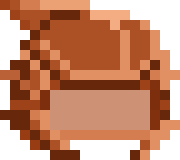 "A sturdy helmet that protects your beautiful face. +0.2 ATK"
---
Summary
The Combat Helmet is a Common Headwear Equipment Item that gives a bonus of +0.2 Attack
when worn. It's part of the Combat Equipment set. Besides the crafting recipe, this item can also be rewarded in Live AI Battles.
Crafting Recipe
Use In Other Recipes
---
---
---
HP
Boosting
Assault Helmet • Head Lice • Heavy Assault Helmet • Ragdoll Mask • Dark Matter Helmet
---
Attack
Boosting
Combat Helmet • Stolen Helmet • Improved Combat Helmet • Viking Helmet • Dark Kitty Mask • Golden Combat Helmet • Legion Helmet • Thug Life • Assassin's Mask • Daft Kittus Helmet • Epic Combat Helmet • Zaki Dragon Helmet • ZD Helmet
---
Stamina
Boosting
Flashy Mask • Mask of Agility • Sports Helmet • Sports Idol Helmet
---
Ability
Boosting
8Bit Helmet • Anonymous Mask • Rabbit Ears • 9Bit Helmet • D.R.A.G.O.N Samurai Helmet • Gold Samurai Helmet
---
Pilot
Boosting
80's Sunnies • Parth Dunk Helmet • Red Parth Dunk Helmet • Varth Dader Helmet
---
Engine
Boosting
Engineering Cap • Fancy Engineering Cap • Crazy Engineering Cap
---
Weapon
Boosting
Block Hat • Raider Mask • Elite Raider Mask
---
Repair
Boosting
Iron Face Protector • Santa Hat • Steel Face Protector • Steampunk Helmet
---
Science
Boosting
---
Fire Resistance Boosting
Fire Warden Hat • Fireman Mask • Combat Fire Warden Helmet • Draconian Helmet
---
Underlined Equipment Are Part Of A Collection
Underlined Equipment With A Star Are Part Of A Collection That Gives Buffs
---