---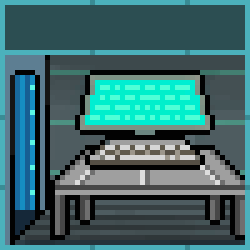 "Advanced Computing Miniaturization now enables the same AI functionality as the command room while using less space!"
---
Summary
The Computer Room is essentially a 2x2 Command Center. When used for AI editing, it's treated as a maxed out Command Center and will give all the AI options you unlock at max Command Center. This room doesn't really have much use as AI runs even without a Command type room on your ship.
AI Unlocks
Note That All Of These AI Choices Were Captured On A Level 11 Ship. Some Of These Options Won't Appear If You Haven't Unlocked That Room Yet Or If It's Done On A Room.
Click Expand To See More:
---
Conditions (No Python)
Actions (No Python)
| | | |
| --- | --- | --- |
| | | |
| (Crew Only) | (Rooms Only) | (Same For Both) |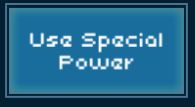 (Level 10 Crew Only)
Conditions (Python 1.0)
Actions (Python 1.0)
| | | |
| --- | --- | --- |
| | | |
| (Crew Only) | (Crew Only) | (Crew Only) |
| | | |
| --- | --- | --- |
| | | |
| (Rooms Only) | (Ammo Rooms Only) | (Ammo Rooms Only) |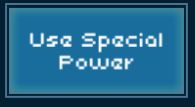 (Level 10 Crew Only)
Conditions (Python 2.0)
Actions (Python 2.0)
| | | |
| --- | --- | --- |
| | | |
| (Crew Only) | (Crew Only) | (Crew Only) |
| | | |
| --- | --- | --- |
| | | |
| (Crew Only) | (Rooms Only) | (Ammo Rooms Only) |
| | |
| --- | --- |
| | |
| (Ammo Rooms Only) | (Level 10 Crew Only) |
Conditions (Python 3.x)
Actions (Python 3.x)
| | | |
| --- | --- | --- |
| | | |
| (Crew Only) | (Crew Only) | (Crew Only) |
| | | |
| --- | --- | --- |
| | | |
| (Crew Only) | (Rooms Only) | (Ammo Rooms Only) |
| | |
| --- | --- |
| | |
| (Ammo Rooms Only) | (Level 10 Crew Only) |
Statistics
Statistics
| Ship Level | 1 | 2 | 3 | 4 | 5 | 6 | 7 | 8 | 9 | 10 | 11 |
| --- | --- | --- | --- | --- | --- | --- | --- | --- | --- | --- | --- |
| Limit | 0 | 0 | 0 | 1 | 1 | 1 | 1 | 1 | 1 | 1 | 1 |
| Name | Size | Armor |
| --- | --- | --- |
| COM | 2x2 | 300 |
| Level | Lines Programmable | Cost | Ship Level Required |
| --- | --- | --- | --- |
| 1 | 25 | 950 | 4 |
---
Non-Powered Rooms
---
Armor / Corridors
Armor • Small Beacon • Lift • Service Vent
---
Bridge • Command Center • Computer Room • Fleet Council • Laboratory • Gym • Zaki Dragon Gym • Galaxy Gym • Academy
---
Crew Rooms
---