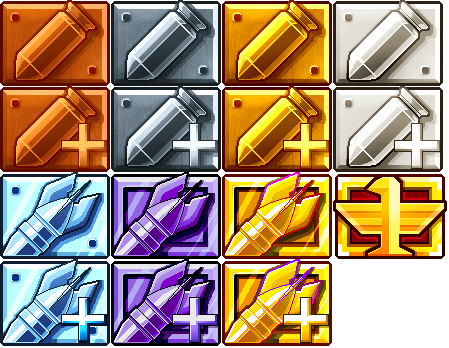 Every League Icon
Summary
Leagues are ranges of Trophies

in which players are ranked in. Starting from 500 and going as far as 5,000+, it's unlikely for a player to ever be without one as everyone starts off with 1,000 Trophies.
Leagues offer two main perks. Firstly, players will get a special border around their icon in chat. Second, winning standard PvP matches (Matchmaking) will grant additional Minerals

and Gas

. The higher your league, the better the perks are.
Leagues

No League 0-499

0 Resource Bonus
Bronze League 500-999

500 Resource Bonus

Bronze Border
Bronze+ League 1,000-1,099

1K Resource Bonus
Silver League 1,100-1,199

1.5K Resource Bonus

Silver Border
Silver+ League 1,200-1,399

2K Resource Bonus
Gold League 1,400-1,699

3K Resource Bonus

Gold Border
Gold+ League 1,700-1,999

5K Resource Bonus
Platnium League 2,000-2,299

10K Resource Bonus

Platnium Border
Platnium+ League 2,300-2,599

15K Resource Bonus
Diamond League 2,600-2,899

20K Resource Bonus

Diamond Border
Diamond+ League 2,900-3,199

30K Resource Bonus
Epic League 3,200-3,599

40K Resource Bonus

Epic Border
Epic+ League 3,600-4,099

50K Resource Bonus
Champion League 4,100-4,499

70K Resource Bonus

Champion Border
Champion+ League 4,500-4,999

80K Resource Bonus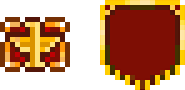 Legend League 5,000+

100K Resource Bonus
Monthly Reset
At the start of every month, all players with more than 5,000 Trophies will have their trophies reset to 5,000. Sadly, you do not get any compensation for the Trophies taken away.
Trivia
Leagues used to offer way fewer resource rewards compared to today.
Originally, there was no monthly reset. Players kept all the Trophies they've gained.
---
Game Features
---
Fleet Related
Fleets • Tournament • Starbase Researches
---
Player Related
Leagues • Starship Researches • Dropship • Merchant Ship • Ad Blimps • Tapjoy Ship • Objectives
---
Research Usage
gBay • Day Trader • Collector Bot 3K • Supply Chain Automation • Atomic Dissassembly
---
Community content is available under
CC-BY-SA
unless otherwise noted.